Choosing the Right Clearing Barrel
Choosing the Right Clearing Barrel for your
Organisation
This is probably the most asked question we receive which Weapon-Clear model is right for me or my organisation
The information below will help you find the best solution
Caliber
What is the maximum caliber your organisation has for firearms ?
Remember that in future Steel Cored and other materials maybe used for bullets – Weapon-Clear covers all types of projectiles including AP and APi
Now bear in mind that you may deal with captured/confiscated firearms which exceed your specific caliber !
If this is likely then your choices are
Perfect for wall or bench mounting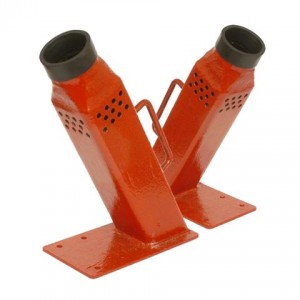 Emergency-Clear safety beyond 50 BMG Api Click on Photo for more information.
$699-00 inc Shipping Lower 48 States
Free Standing Floor Mounted Version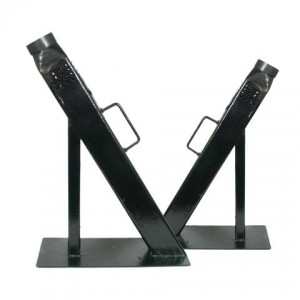 Rifle-Clear Floor Standing Clearing Barrel Click on photo for full specification.
This removes any and all questions over caliber of weapons handled
Rifle-Clear $849-00 inc shipping lower 48 States
We Accept Purchase Orders
email sales@clearingbarrels.com to order
If your organisation is handgun only then the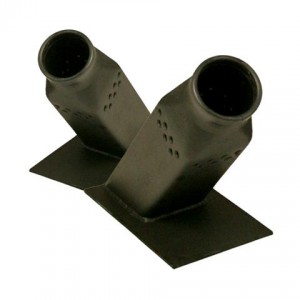 Pistol-Clear certified to .308/7.62 Rifle Click on Photo for more details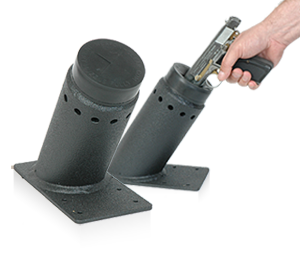 Vehicle-Clear Clearing Barrel Click on Photo for more details
NOTE BOTH MODELS ARE GOOD FOR .308/7.62 or 300Win Rifles
Tamper Proof
The clearing barrel being tamper proof is a very important requirement , Idle hands and intelligent minds can make some clearing barrels unsafe
Weapon-Clear units are sealed units that cannot be made unsafe unless to take a cutting saw to them !
Siting your Clearing Barrel
Dependent on suggested location of the Weapon-Clear this will obviously feature in which model is for you dependent on caliber above
Portable Clearing Barrel
Need portability and a handle – then the Emergency-Clear or Pistol-Clear both are portable and come with an integral handle for easy portability.
Floor Mounted Clearing Barrel
For this we offer one model the Rifle-Clear good for all rounds up to and including 50 BMG Api – the unit provides the perfect static clearing barrel.
Wall Mounting
All  our units come pre drilled for wall ,bench or floor mounting
If space is tight and you need a wall mounted option then the Pistol-Clear , Emergency-Clear or Vehicle-Clear are the perfect options dependent on caliber above.
If you have any further questions,
need a quote or indeed some help
email sales@clearingbarrels.com
we will be back to you same day.