Pistol-Clear Clearing Barrel
Pistol-Clear Pistol Unloading Station
Pistol-Clear was developed by ourselves for those situations where a more compact clearing barrel was required.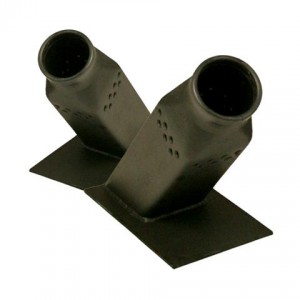 Pistol-Clear certified to .308/7.62 Rifle
However there is a danger with this , If someone places a rifle into a pistol clearing station and discharges the consequence could be disastrous.
Pistol-Clear solves this problem a pistol clearing barrel which is rated for all pistol and rifle rounds up to .308/300 win mag /7.62 including soviet era 7.62*39 & 7.62*54r steel cored rounds,The Pistol-Clear is also safe with SS109 5.56 ammuniton.
Click here for independent test data for the Pistol-Clear
Pistol-Clear comes with an inbuilt carry handle allowing easy transportation and indeed where required in a fixed position can either be wall or bench mounted as it comes pre drilled for fixing.
Specification
Weight: 10 kg (22 lbs)

Height: 270 mm (10 in)

Width: 150 mm (6 in)

Depth: 350 mm (14 in)
With the tough exterior coating the Pistol-Clear can indeed be placed indoor or out in any weather conditions without additional protection.
$549-00 inc Shipping
Click Here to order with Credit Card
Questions email sales@clearingbarrels.com
Call 1-866-247-0241
Or leave a comment below We will get back to you same day