Vehicle Clear
Vehicle-Clear Clearing Barrel
The Vehicle-Clear model was developed specifically for Close Protection and Security Team operators who needed a compact lightweight clearing barrel suitable for unloading the usual range of weapons a bodyguard team would have.
However since launch the Vehicle Clear has proved popular for officers in a domestic situation and indeed with Police departments for front office clearing unit.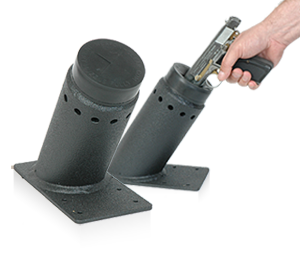 Vehicle-Clear Clearing Barrel
With the Vehicle-Clears compact size light weight and easy portability it provides 7.62/.308 clearing capability where ever you need it.
The Vehicle-Clear clearing barrel is safe to use with
All Handguns
All Rifles to .308/7.62 NATO – this includes AR15/MP5 /Ruger Mini 14 etc
Specification
Height 8 Inches
Width  4.5 Inches
Depth  8 Inches
Weight 12lbs
Caliber All Pistol and Rifle Rounds to .308/300 win Mag
Vehicle-Clear Only $ 499-00 including Shipping Lower 48 States
Click Here to Order By Credit Card
questions email sales@weapon-clear.com
Call             1-866-247-0241